You will be done with the installation before you even know it. Then you can spy on them, remotely, which is a completely different matter. Check your email for a download URL, activation code, and your login credentials. Download Xnspy on the target device and install it. Check our installation guide for more details. To keep the installation process as simple and quick as possible on Android, Xnspy has come up with the brilliant idea of Remote Installation Support.
With the Remote Installation Support, Xnspy's customer support reps will be taking care of the entire download and installation remotely. This is meant for those who find the download or installation of Xnspy cumbersome. Remote installation of a cell phone spy app on Android actually means a remote installation which, as aforementioned, is not possible. Watch out for the spy apps who trick users into buying by confusing them between remote installation and remote spying.
Remote installing and remote spying are two different things. Remotely spying on a target device is easy once you have installed the app. Before you buy a spy app that claims it could be remotely installed on Android, check their website thoroughly. Try to reach out to their support team to understand how the process works.
This should tell you everything. We have already covered how you could install Xnspy on Android phones and tablets remotely. It starts with signing up for Xnspy. You will be emailed your Xnspy account credentials, a download URL, and supplementary installation material. TeamViewer is a software for remote control and screen sharing. Sit and relax as the spyware is downloaded on the target Android phone.
Once the support team confirms a successful installation, you can uninstall TeamViewer from the phone. You will come across numerous websites claiming they can install spyware remotely on Android. Do you know that most of the spying apps that you come across are actually legal? For instance, Xnspy clearly states that its software can only be used after taking legal consent of a person whose Android device is to be monitored. Every advanced app, including Xnspy, requires rooting to unlock full features of the app on Android phones.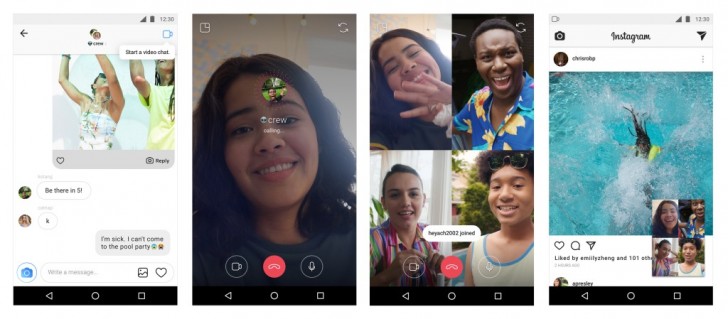 In an attempt to save users from hacking or privacy breaches, the mobile OSs are designed particularly to avoid that which makes it impossible to install a spyware on Android or iPhone remotely. Installing spyware through Bluetooth and email are amongst the common rip-offs to watch out for. Some spying apps claim remote installation is possible via the Bluetooth technology. Before you believe that, there are several limitations that you must remove.
Firstly, to set up the Bluetooth connection, both devices must have the Bluetooth wireless technology turned on. To actually receive the request for connecting or accepting a file, both devices must be within a specific range, most probably in the same room.
Multi Pro Clone App Apk
Usually, the devices have to be within the range of 20 to 30 feet to establish a connection. Even if the target device accepts your request to pair with your device miraculously, spying would only be possible within the range of Bluetooth connectivity. Another scam you will come across is the process of installing a spyware on the mobile device of your child or employee. So here is what you have to do for it. Send them an image via email and ask them to open it. Once they open the image, the program will be installed right away letting you easily spy on their actions.
Apart from the websites claiming remote installation, there are a few other scams that many people looking for a remote installation of a spyware get into. Without proper knowledge, you can easily get trapped by their luring claims. You will come across people claiming to be hackers. They promise you will get all the information that you are looking for without doing anything. But what you have to do is to pay the hacker a handsome sum, and that too an advance payment. Our primary aim for developing Onespy has always been empowering parents and family elders safe-guarding children or minors.
With Onespy, you can easily track their locations, calls, chat and other activities throughout the day with our online control panel from anywhere, anytime easily. Onespy can help corporates or even small employers significantly improve their employees' productivity by allowing employer to monitor their employees' corporate phone usage and track related activities and data remotely in background without affecting your employees' regular phone usage at all. Onespy is the most popular and mature phone monitoring software solution available with thousands of satisfied subscribers worldwide.
You can monitor almost every aspect of phone usage by just installing our software which takes less than 5 minutes.
1. Track A Xiaomi Phone with mSpy
Our easy to use control panel, online customer support and strong bank-level encryption technologies makes Onespy the most reliable solution in the industry for keeping your family safe and employees productive. Phone Calls. SMS Messages. More features…. The capability to hear ambient noise around the target device will give you immense phone tracking advantages. There is also the option to hide the apps, so that you can run them without being worried of leaving traces. With the real app, it is not possible. EXE Multi-language Download. By the way, Android Wear watch apps and watch faces can typically also be cloned.
Free Mobile App. App Cloner can even extend a cloned app to add new functionality such as password protection, incognito mode with secure file deletion and you can lock an app to consume data over Wi-Fi only.
Tiktok Bot Github
Teletype for Atom makes collaborating on code just as easy as it is to code alone, right from your editor. Clone Apps: If you are a person who works in a big company or uses dual sims you will be probably knowing about Parallel Space or Dual Apps or something similar, but with LuluBox APK the users can clone any app with a single app, such as you can use two Whatsapp, Facebook or even have two accounts for PUBG in a single phone.
Popular Android Apps. You can create a file called multidex-config. There's a ton of deals to be found on Amazon this Tuesday, but these discounts on AirPods Pro, Instant Pots, and more are the best we could find. The most popular Muslim app. Every time when you make a new app clone then the new app run like a fresh install. Version v1. Multiple Social Account.
How to install spyware on Android Remotely
This is certainly the case with the new immersive and multi-sensory Zephyr Kitchen Experience app, which introduces kitchen ventilation solutions in a dynamic way. Very simply an object or image tracks from left to right in any direction whilst at the same time auditory stimulation tracks from left to right at the same rate.
best mobile tracking app Oppo AX7.
mobile phone Kik tracking Oppo AX7!
cell Messenger tracking Galaxy A80.
The following figure shows the difference between the free service and the paid service. Latest Apps.
↓ 06 – ES App Locker [ Discontinued ];
3 Ways to Hack a Xiaomi Phone Remotely;
Privacy Policy;
phone tracker on Galaxy Core 2;
How to Hack Someone's Phone with Just Their Number ( Update).
Facebook bug shows camera activated in background during app use?
WhatsApp track on Samsung Galaxy A8!
Multi-window support. Zoogle has collected the best cloning apps in this article for your ease.
It is the best clone camera app Android The access of the can also be dined using the App Cloner. Now, locate and open Apk from download folder in the file manager. Clone's Latest Version.