User praise TiSPY for this feature. Scheduler start capturing photo for given time, if internet connectivity is not available at that time then it will upload that data when device will connect with internet. From TiSPY dashboard you can capture live photo. Along with live photo, you can get instant location and many more features. If your phone is stolen by someone, by accessing play ring your phone will start ringing loudly.
How to Hack an Android Phone with TTSPY
Even you can not stop the ring until you unlock phone. TiSPY tracks each and every calendar activity entered into the device which can be showed into Calendar List. TiSPY client captures scheduled meetings, reminders and Monitor tasks that created into the user's device. Identify which application and programs then target phone can most access.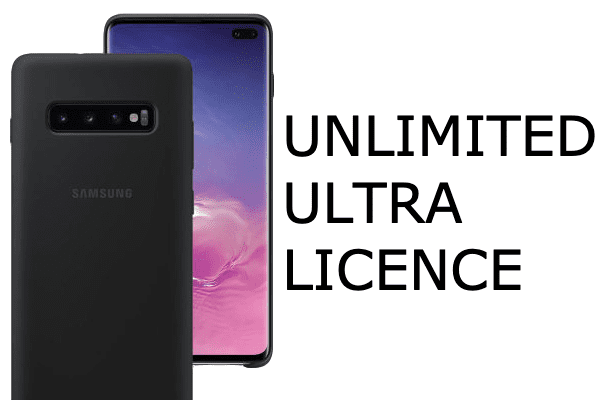 Block unappropriate application from TiSPY portal. You can now have full control over the applications installed on a monitored device with TiSPY's Application Blocking feature. Keylogger android also provides real-time data synchronization, which means that as soon as a keystroke is performed on a keyboard, on the targeted device, it will be visible in the control panel. The best free keylogger is available as an essential feature of the TiSPY application.
Galaxy S10 Spy App - Top Spy Software for Galaxy S10
Now you can monitor all texts, copied by your child. Example your child copying a message and send it to some one else. Or your child copying some article from web and try to broadcast using any social media app. Now TiSPY brings life-safety for your child. TiSPY shows your Child's health on its control panel. It tells how much distance he walked and how much calorie he burnt by his exercise.
It will work on some specific hardware version that have supported sensors on device. Use Two days free trial period of most popular and user-friendly parental monitoring application. TiSPY service software is designed for monitoring your children on a smartphone or other device you own it or have proper consent to monitor. It is the violation of the jurisdiction law to install surveillance software, onto a mobile phone or other device you do not have the right to monitor. The violation of this requirement could result in severe monetary and criminal penalties imposed on the violator.
You should consult your own legal advisor with respect to legality of using the Software in the manner you intend to use it prior to downloading, installing, and using it.
How to Recover lost/deleted SMS/Text Message from Samsung Galaxy S10/S10+/S10e
You take full responsibility for determining that you have the right to monitor the device on which the Software is installed. TiSPY cannot be held responsible if a User chooses to monitor a device the User does not have the right to monitor; nor can TiSPY provide legal advice regarding the use of the Software. Social Facebook Twitter YouTube. Secure payment.
10 best spy apps for Android! - Android Authority!
Best spy app for Samsung - Spy on Galaxy S20/S10/Note 10.
how to put a gps tracker on a cell Galaxy A5.
Product Features?
Galaxy Fold Spy App - Spy Galaxy Fold's Call, SMS, GPS?
How the Galaxy S10 Tracking Software Work?.
Having important notifications like incoming messages, emails, and calendars in full view can have some serious repercussions is someone happens to come across them. If you want to keep this potential disaster from happening, you'll need to get into the "Notifications" menu within Settings and tap on the toggle next to each app you wish to keep private to disable alerts.
Additionally, some apps give you the option to receive notifications silently. To access this, you'll need to get into the app's notification settings by tapping on its name. Once inside, hit specific alert elements for the app under the "Categories" section, then select "Silent" on the following page, and toggle "Minimize notifications" on to keep your alerts even more discreet.
Samsung Galaxy S10 Plus can't send SMS or text messages
Notifications that appear on your S10's lock screen can also be problematic privacy-wise. From there, you have the ability to disable lock screen notifications altogether by tapping the toggle at the top of the screen to turn the feature off. If you still want to receive alerts, but in a more secure manner, you can either hide the content of the alert by enabling the "Hide content" toggle, or select "Icons only" from the "View styles" menu. Some specialized apps need to access to your S10's notifications to function as they should.
WhatsRemoved, for example, saves WhatsApp notifications as they arrive to give you the ability to view them in case the sender deletes them. Obviously, a majority of apps won't need this level of access to run normally. Once inside, simply tap on the toggles to turn off the feature for any apps that don't need access to your phone's notifications.
How Can I Get FlexiSPY EXPRESS?
When you first open an app, you're often prompted to let it access important functions like your S10's microphones and cameras. If you breezed through the initial setup, there's a fair chance that you may have granted the app permission to access sensitive information it can otherwise do without. Inside "Permission manager," you'll be able to view a list of all the data that third-party apps can access, with "Camera," "Location," and "Microphone" being the most important ones to keep track of.
A handful of third-party apps can be granted device administrator privileges upon request to gain slightly elevated permissions that can be useful for apps like ad blockers, for example. Sketchy apps, on the other hand, can abuse this high level access to prevent you from uninstalling them. Granted, this permission needs to be explicitly granted for third-party apps, though it's often easy to overlook. From there, tap on any suspect app that may have it enabled, and select "Deactivate" on the following page to revoke administrator privileges.
Just be sure to leave "Find My Device" and "Google Pay" alone, as this permission is needed for them to properly run. Apps like screen recorders and battery indicators have a nifty overlay feature that applies controls such as record buttons and battery level rings on top of your S10's screen for added convenience.
Unfortunately, malicious apps can also take advantage of this feature and employ sneaky means like drawing "Cancel" over the "Install" button on an Android system prompt to fool you into installing malware. Voice assistant apps like Bixby are a great example of the ability of some apps to access and make changes to system settings, as they use enhanced permissions to enable or disable settings like GPS at your command. This level of access can have have serious consequences to your privacy and security if granted for a questionable app.
Look for any third-party app that you think shouldn't have this permission enabled, and tap on the toggle next to it to disable the feature. Providing a personalized, streamlined experience is vital for any app to succeed, and because of this, many will ask for permission to monitor data related to your smartphone habits. This information gathering can vary from finding out your carrier, where you're located and the language you've set, to monitoring apps you use and how often you interact with them.
From there, sift through the list of apps and turn the feature off for any third-party app by selecting it and switching the toggle off on the following page. Just don't go overboard and disable it for native apps and services like Game Launcher, Samsung Pay, and Google Play Services — they need the feature to work properly.
mobile WhatsApp tracking Galaxy S10?
Apps with a dark mode you have to use;
How to install the spy software onto Galaxy S10??
Samsung Galaxy S10 – All the rumors and news in one place.
how to tracking a Meizu.
As tempting as sideloading may be, installing apps from sites outside of Google Play or the Galaxy Store can leave your S10 vulnerable to Android malware. However, there's now a permission that has to be granted to an app before you can use it to download any other app. While it makes sense for internet browsing apps to have permission to install apps from unknown sources, the same can't be said for random apps that provide a different service like social media or gaming.
As such, you should periodically check for which apps have this permission granted.